You're out having a great time with your child, tossing the baseball back and forth. Your phone rings, drawing your attention just long enough to keep you from catching that fastball they've been working on, and it clips you right in your mouth. Instantly you know something is wrong. Rubbing your tongue over your tooth, you feel a crack, and now you're not sure what you should do. 
This happens to the best of us. Whether it is from a sporting event or trying to chomp down on that popcorn kernel that refused to pop, cracked teeth Denver CO are not something you should take lightly. It's also something you shouldn't put off. Chances are, you won't need to replace the tooth. Instead, you need to come in and schedule an emergency appointment with Dr. Rahim Karmali and the staff at Lowry Endodontics as quickly as possible.
Saving The Cracked Tooth
The goal with any kind of crack is to predictably save the tooth. You can make an appointment with your primary dentist, but the problem here is that they often lack the specialized technology to determine how much internal damage the crack has caused.  
When a tooth is cracked, it likely suffered some kind of internal trauma. The endodontist's first goal is to determine the extent of the crack.  From there, the most conservative and predictable treatment options can be discussed.  
You don't want to have the tooth repaired, only to learn that root canal treatment should have been performed first.  Worse yet, is to invest precious time and money on a tooth that is so cracked that eventual removal will be required.  These problems can be avoided by a thorough evaluation by a root canal specialist with the experience and technology to help you make your best decisions.  
Oftentimes, root canal treatment can be avoided.  It may be possible to simply fill in the crack, similar to what might be done when filling in a cavity. In other instances, it may be necessary to place something over the crack, such as a crown, to strengthen the tooth's integrity.  If root canal treatment is necessary, it can be done in a way that preserves the strength of the tooth.  The sooner we can diagnose a crack, the more conservative our treatment options can be.  It is important to schedule an emergency visit with Dr. Rahim Karmali as soon as this happens.
Why Timing Matters
If you crack a tooth, you need to have the tooth addressed right away. Why? Because if you don't, further damage can occur to your tooth. You will go on eating, which will put an added stress onto the tooth, which has already become fractured. This is like placing weight onto a table with a cracked leg. Eventually, it will break, which is precisely what can happen with your tooth. So don't put off seeing Dr. Rahim Karmali.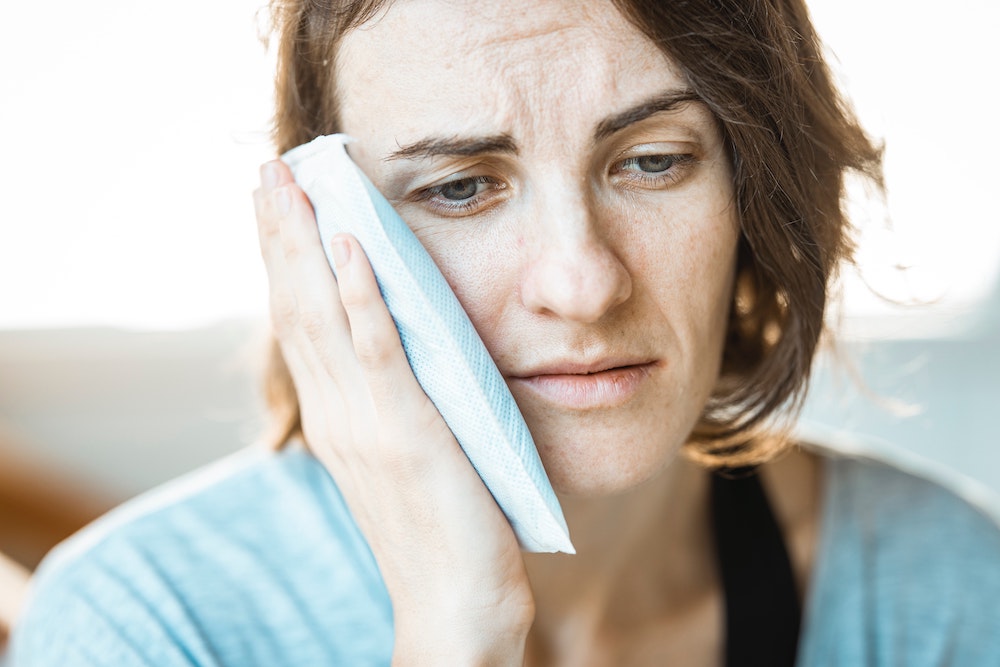 About Lowry Endodontics for Cracked Teeth in Denver, CO
For the treatment of cracked teeth in Denver CO, visit us at Lowry Endodontics. Don't wait to seek treatment when you have a cracked or broken tooth. During your visit, Dr. Rahim Karmali will determine the extent of the crack, evaluate the damage, and from there, discuss and recommend the best treatment plan for your needs. 
Lowry Endodontics provides a variety of services, such as cracked teeth repair, root canal treatment, endodontics retreatment, endodontic surgery (apicoectomy), endodontic diagnosis, and emergency dental care in Denver CO, and surrounding areas. Call us today to learn more about our procedures and schedule an evaluation!
Schedule Your Appointment With The Team At Lowry Endodontics Today
Whether your current dentist has recommended Dr. Rahim Karmali to you or you have an emergency cracked tooth Denver CO you need to take care of right away, don't put off having your tooth treated. The staff at Lowry Endodontics is just a phone call away.