Endodontic Surgery Denver CO
Endodontic Surgery Denver CO
Root canal therapy is highly successful in saving your natural tooth. However, in rare cases, surgical options are needed. Here at Lowry Endodontics, Dr. Rahim Karmali and the rest of the team perform several endodontic surgeries and procedures. One of the more common surgeries is known as an apicoectomy. 
Here are some of the different endodontic surgeries we perform at our practice
Apicoectomy and Other Endodontic Surgeries
The most common type of endodontic surgery denver CO is an apicoectomy. During this procedure, your endodontist will surgically expose the root of the tooth. They will then treat the end of the root and remove the infected material. 
When would you need an apicoectomy?
If your infected tooth cannot be treated with traditional root canal therapy.

People with extremely narrow canals may not be the best candidate for a traditional root canal and instead, need endodontic surgery.

The initial root canal procedure was unable to remove the infected tissue completely. 
Other types of endodontic surgery include:
Repairing Roots

Dividing a tooth

Removing damaged roots

Intentional Reimplantation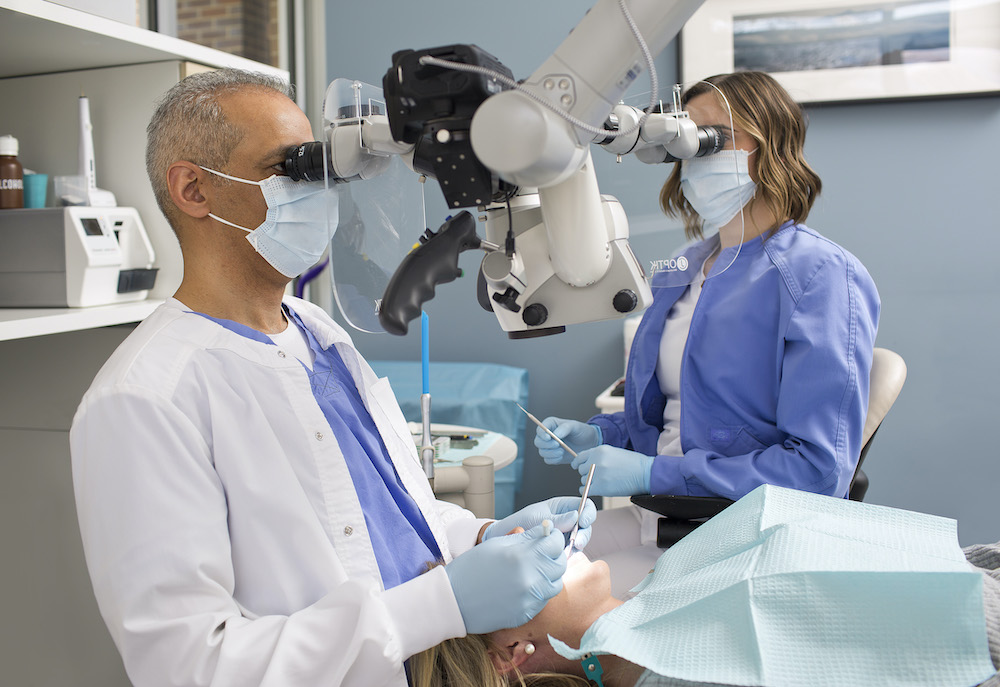 About Lowry Endodontics for Endodontic Surgery in Denver, CO
Unfortunately, any type of surgery can be intimidating, especially if you don't know what to expect. We understand that, and we're here to walk you through the whole procedure, recovery, and post-operative process. If your dentist recommends you may need an apicoectomy or another endodontic procedure, contact our office, Lowry Endodontics in Denver CO.
Dr. Rahim Karmali is an experienced endodontist who has performed thousands of endodontic surgeries and offers the latest technologies and techniques. If you live in Denver CO or surrounding areas please call us. Allow us to give you the experience of a successful procedure with the best surgical care.
Schedule Your Appointment Today
Whether your current dentist recommended you to our practice or you're suffering from one of the conditions listed above, the sooner you have your dental work performed, the faster you can get back to feeling yourself. Give our staff a call and schedule your appointment today!